CV Planning Board's One Paseo Hearing Results
January 2016
At the Carmel Valley Community Planning Board Meeting on January 2016, the board was split on the fate of One Paseo. The vote was 5 FOR the project and 5 AGAINST the project.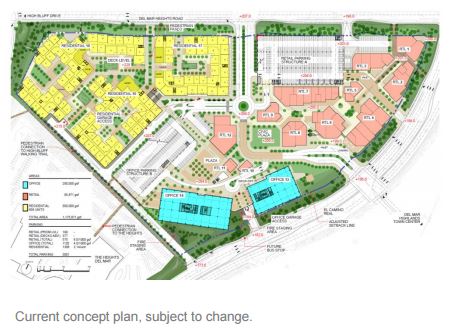 The project will now move on to the Planning Commission, probably in late February, and then to the City Council, sometime later this year. The project will receive no recommendation from the Carmel Valley Community Planning Board, but a letter will be sent to both groups with details of the community's concerns.
If you'd like additional information on the One Paseo project, the City has posted the requested Plan Update on the City's Carmel Valley Community Plan page.